The Members Directory tool is a Main Body tool that is used to display members in the Members Database. This tool can be used to create a secure page with User Side Security that member groups such as Alumni can keep in contact with other members. When using this tool, we recommend setting User Side Security set to "Allow only selected groups in the Members Database to have access to this page" with the desired groups selected.
Members Directory Tool Properties
After adding the Members Directory tool to a page, the Edit Member Directory Listing page will display.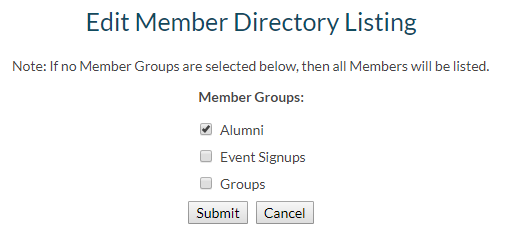 Select the desired member groups to display on the page and Submit. The Members Directory is now added to the page. A Members Database search box will appear on the user side.
Members Directory Tool Options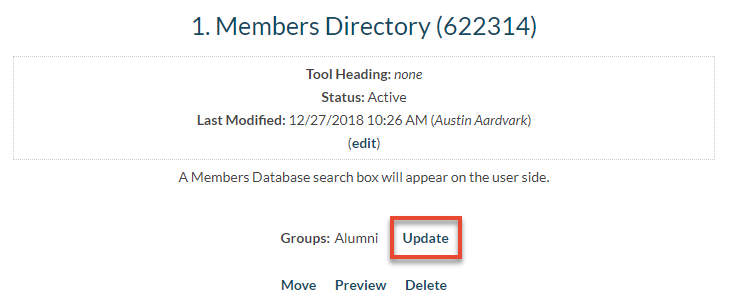 You can select Update to modify the member groups that are displayed in the directory.
Members Database Display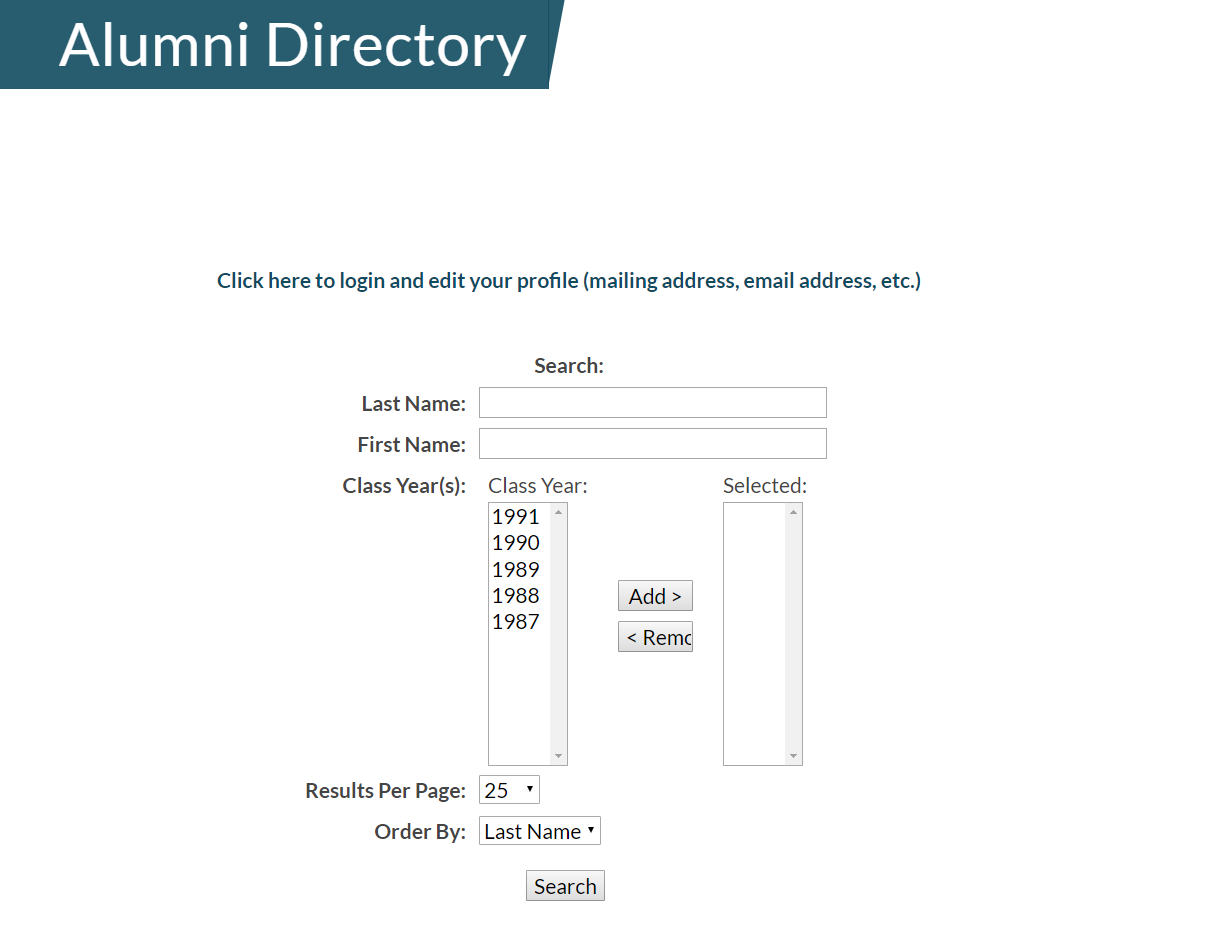 Enter your desired search criteria and select Search to display the corresponding members. Selecting Search without entering any criteria will display all available members.
Note: Members must have the "User - Search Email" and "User Search - Phone" selected to display their email and phone number for other members to view.
Search Results