You can choose to sign in to the Help Center where you can submit new requests or check on existing requests. Based on your current products and design, there may be additional help center materials available when you are logged into the Help Center.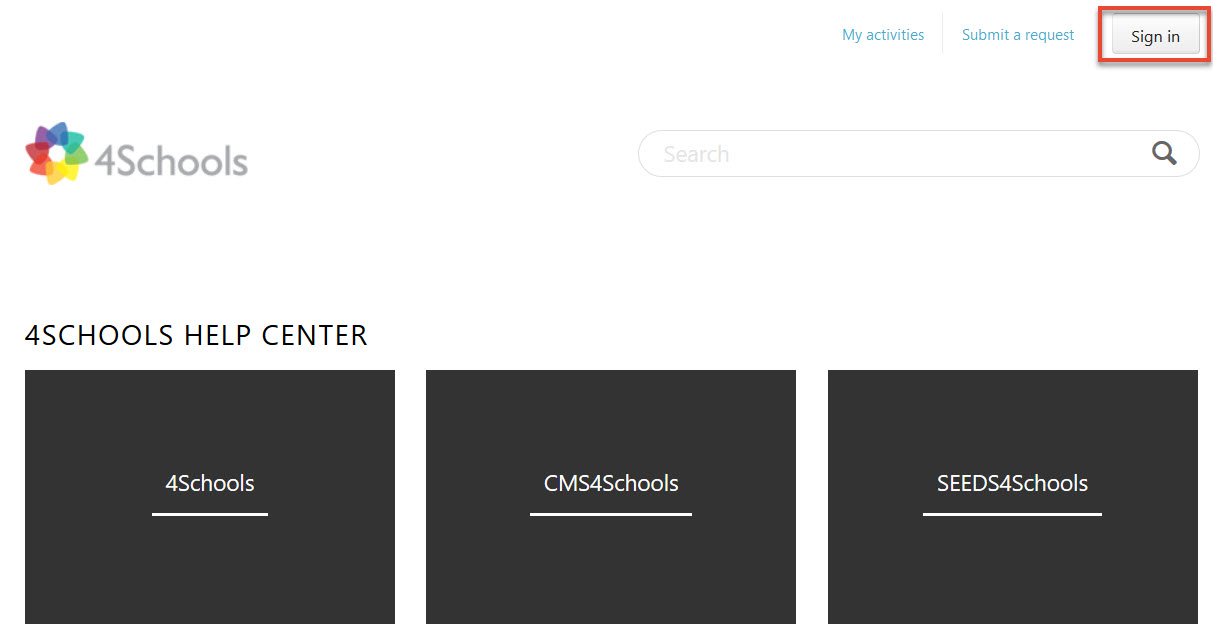 On the top right of the Help Center screen, select to Sign In.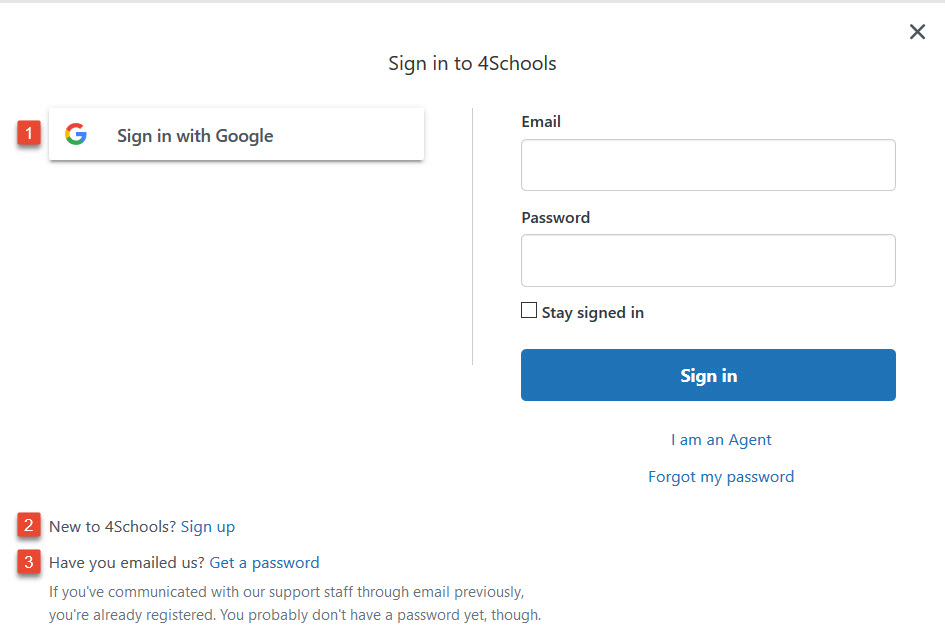 If you have emailed us with a google account, you can use the Sign in with Google option to access the Help Center.
If you have never emailed us at support@4schools.net or projects@4schools.net , select the Sign Up option to create a Help Center account.
If you've already communicated with us via support@4schools.net or projects@4schools.net, select the Get a password option to create a password for your Help Center account.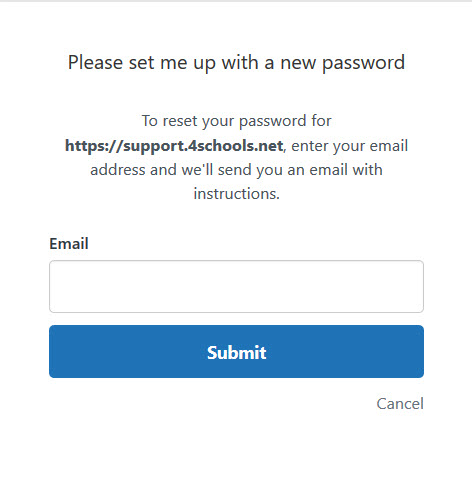 When you select the Get a Password option, you will be able to enter your password and Submit to receive an email with instructions for setting up your password.