The ACP Courses Library page allows you to add/edit/delete courses, update programs and departments, as well as filtering to view courses by different criteria and downloading your existing library.
Go to the Course Catalog article in the new CMS4Schools Help Center to learn about this information in the new CMS4Schools Users Interface.
Access ACP Course Library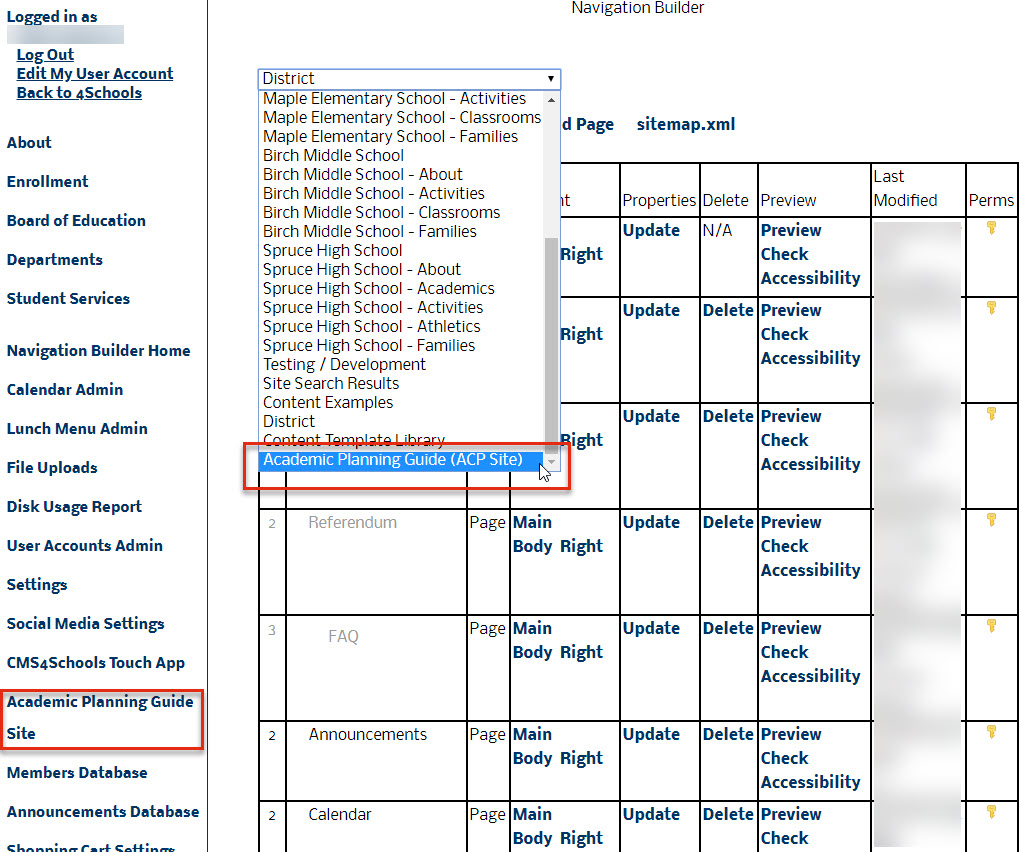 In your CMS4Schools Admin, select "Academic Planning Guide Site" from the left navigation or from within your Navigation Builder dropdown to open your Academic Career Planning Guide Settings.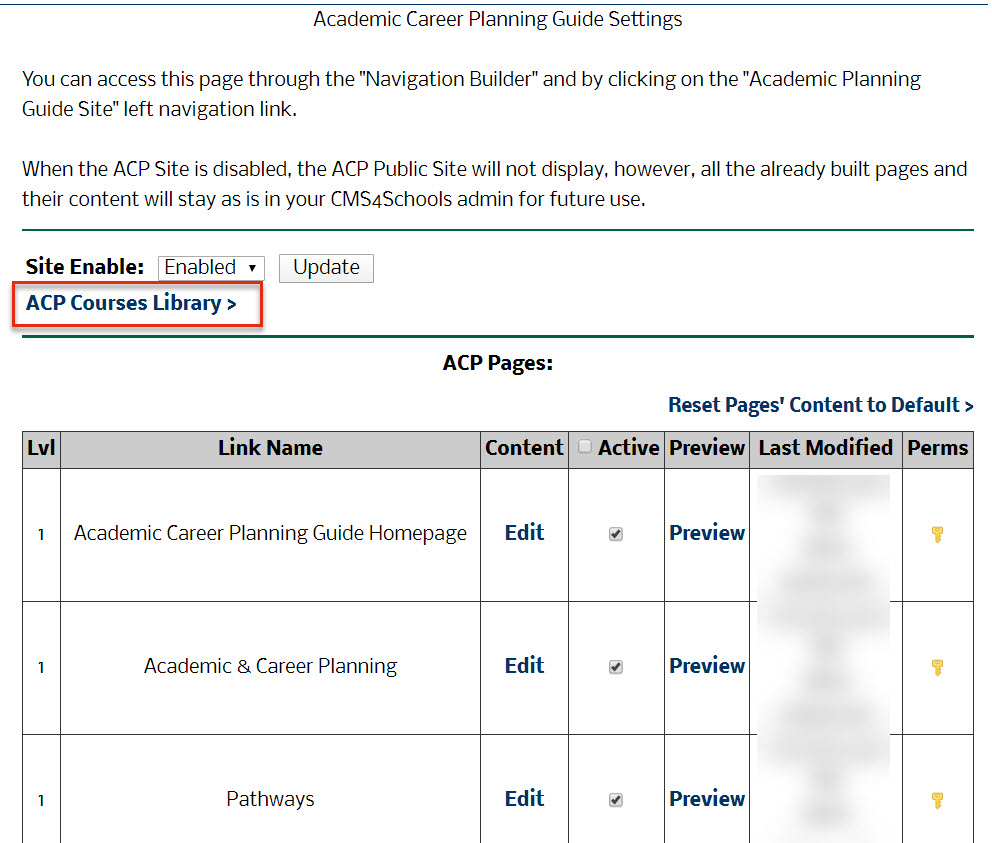 Select ACP Courses Library to open the Courses Library screen.
Courses Library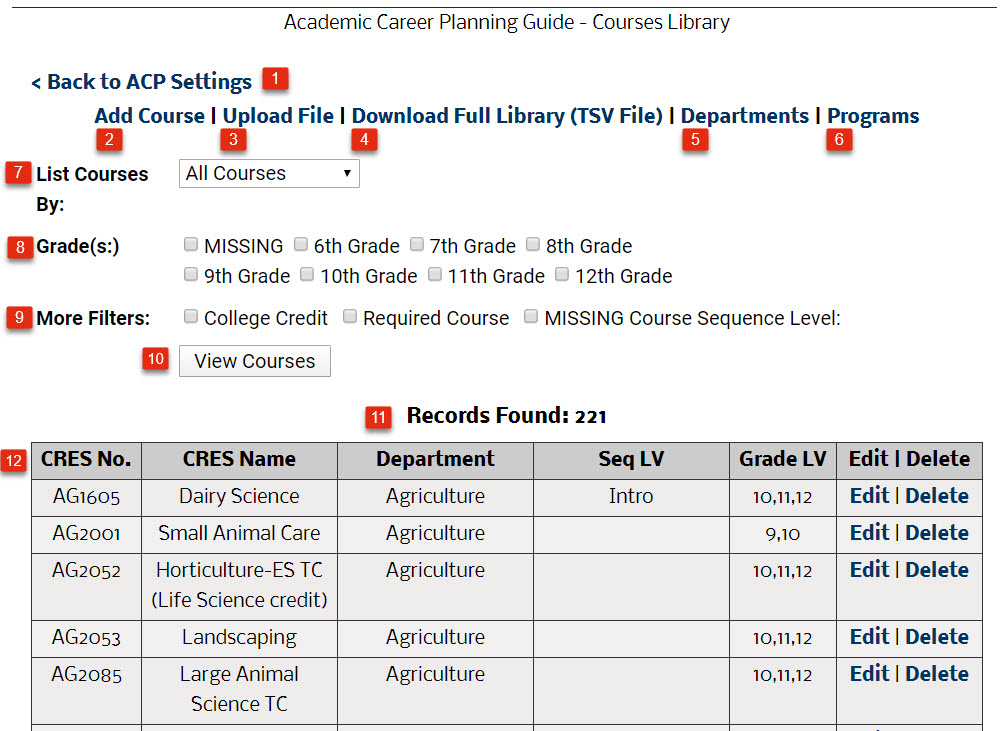 Back to ACP Settings: Navigate back to the "Academic Career Planning Guide Settings" page.
Add Course: Select to add a new course.
Upload File: Select to complete in import to update your Courses Library.
Download Full Library: Select to download your existing course library.
Note: This can be useful if you need to make updates to multiple courses. After completing the download, add/updated/delete course as needed and complete a course import to apply the changes to your course library.
Departments: View or update your departments.
Programs: View or update your programs of study.
List Courses By: The default view lists all courses. You can update this to filter course by Career Pathway, Cluster, Primary Pathway or Department.
Grades: Use this filter to view courses by the suggested grade level. You can also select to view courses that are missing the suggested grade level.
More Filters

College Credit: View courses that include a College Credit.
Required Course: View courses that are required.
MISSING Course Sequence Level: View courses that are missing the Course Sequence Level information.

Select View Courses to apply any selected filters.
Records Found: Shows how many courses were found with the applied filters.
The course library table displays the Course Number, Course Name, Department, Sequence Level, and Suggested Grade Level for the course as well as the option to edit or delete the course.